We're Driven By Passion For Artificial Intelligence That Leads to Your Success
Robotic Assistance Devices' mission is to deliver artificial intelligence-based solutions that empower organizations to  solve complex challenges while delivering immediate return on investment. Our company was founded on the belief that next-generation solutions can help organizations streamline operations, increase ROI and strengthen business. RAD technology improves the simplicity and economics of patrolling and guard services, and allows experienced personnel to focus on more strategic tasks. Customers augment the capabilities of existing staffs and gain higher levels of situational awareness, all at drastically reduced cost.
Steve Reinharz
Founder, CEO & CTO

Mr. Reinharz oversees the strategic vision and is significantly involved in sales and business development. Reinharz is also CEO of parent company Artificial Intelligence Technology Solutions, Inc.
Mark Folmer, CPP, PSP, FSyI
President

Mr. Folmer oversees all of RAD's manufacturing, operations, sales and administrative groups.
Anthony Brenz
Chief Financial Officer

Mr. Brenz is an accomplished senior financial and operational executive with over 20 years of experience leading multiple areas of finance and corporate operations.
Tony Taylor
Chief Operating Officer

Mr. Taylor was named RAD's COO in December of 2021 and had previously held the position of Vice President of Client Services.
Troy McCanna
CSO / Senior VP, Revenue Operations

Mr. McCanna is a former FBI Agent with extensive experience as a Multi-Jurisdictional Task Force Coordinator/Supervisor.
Doug Clemons
Chief Marketing Officer

Mr. Clemons oversees the company's traditional and digital marketing, branding and advertising activities.
Sheldon Reinhart
Chief Financial Strategy Officer

Mr. Reinhart has over 30 years' experience in private and public practice as a CPA(Canada) with extensive knowledge in financial reporting for both public and private companies.
Kevin Tyburski
Vice President, Client Services

Mr. Tyburski is responsible for client relations and successful device deployments.
This impressive assembly of security industry, tech startup and finance leaders is an endorsement of RAD's business model and the competency of the company's management team.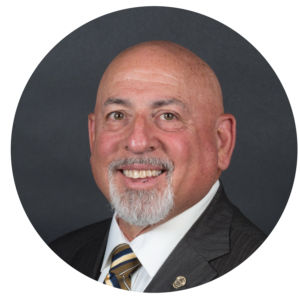 President, Setracon Enterprise Security Risk Management Services,Founder Safe Washington, United States Army Engineer Corp, CSM Retired Mr. Jeffrey A. Slotnick,
Read More »