More Security,
Less Expense.
With RAD, It's
Inevitable.
RAD develops world-class security robot devices, software, and robotic security services.
Enhancing a facility's security and safety while lowering overall costs.
What's the Industry Saying About RAD?
ROSA Independent Observatory
RIO is Ideal for

Retail Parking Lots

Construction Sites

Utility & Infrastructure Properties

Entertainment & Sports Venues

School Campuses

Healthcare Facilities

Property & Real Estate Management

so much more
RAD is SOC 2 certified. We keep your data safe, secure, and follow all of the advanced protection guidelines.
Responsive Observation Security Agent
ROSA is Ideal for

Deterring Trespassing

Property Surveillance

Deterring Loitering

Periphery Monitoring

Autonomous Alerts
Autonomous. Secure.
Inevitable.
RAD began in 2016 as an innovator of autonomous remote services and devices.


RAD now produces a full line of mobile and stationary security robots – protecting facilities, properties, people and budgets.
Security, Safety and Peace of Mind is Now in the Palm of Your Hands
RAD Light My Way is Ideal for

School Campuses

Property Management

Parking Lots

Client Services

Property Surveillance
RAD is building the future of autonomous remote services robots.
At RAD this future is inevitable.

RAD has a security robot to fit just about any requirement, any facility, any budget, and any deployment, mobile or stationary.
Start with ROSA, work your way up to ROAMEO.

Rugged Observation Assistance Mobile Electronic Officer
ROAMEO is Ideal for

Patrolling Large Areas

Information Services

Securing Parking Lots

Covering Tough Terrain

Providing Extra Security
RAD is actively transforming how enterprise organizations protect their employees, guests and facilities.

Means
Savings
Security
Change
Performance
Innovation
Trust
Efficiency
Looking for innovative, tech-driven methods to improve your security profile and you save money?
Autonomous Verified Access
AVA is Ideal for

Access Control

Visitor Management

Autonomous Control of Gates

Delivery Processing
RAD devices are made in the USA at the company's 30,000 sq. ft manufacturing facility outside of Detroit Michigan. We fondly call it the REX (RAD Excellence Center).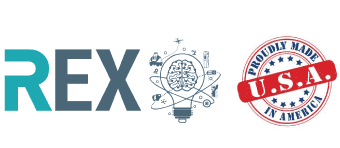 It's no surprise why RAD is represented by the biggest names nationwide and the strongest regional security services dealers.
Number of Authorized RAD Dealers (US, Canada, EU)
Security Control Observation Tower
SCOT is Ideal for

Visitor Management

Property Surveillance

Information Services

Periphery Monitoring

Welcoming Guests
Join hundreds of other forward-thinking companies that are connecting with RAD to place smart, autonomous devices in positions once held by guards.

Don't wait for tomorrow. Tomorrow's smart, AI-driven security robot services are here – today.
RAD is the one company with the solutions that work.
See and Control All That's Going on Around Your RAD Devices
RAD's remarkable product suite helps organizations improve their security profile by harnessing the power of artificial intelligence to gain enhanced situational awareness, all at a drastically reduced cost.
Recent RAD News and Updates
Autonomous. Secure.
Inevitable.